Sheng Qiuping video addressed GHICC 2020 Opening Ceremony
Time:2020-06-08
Global Health Industry Cooperation Conference - Leaders' Online Video Summit 2020 was initiated by Asia Pacific CEO Association, hosted by The People's Government of Zhejiang Province, and organized by Asia Pacific CEO Association, Department of Commerce of Zhejiang Province, and Health Commission of Zhejiang Province.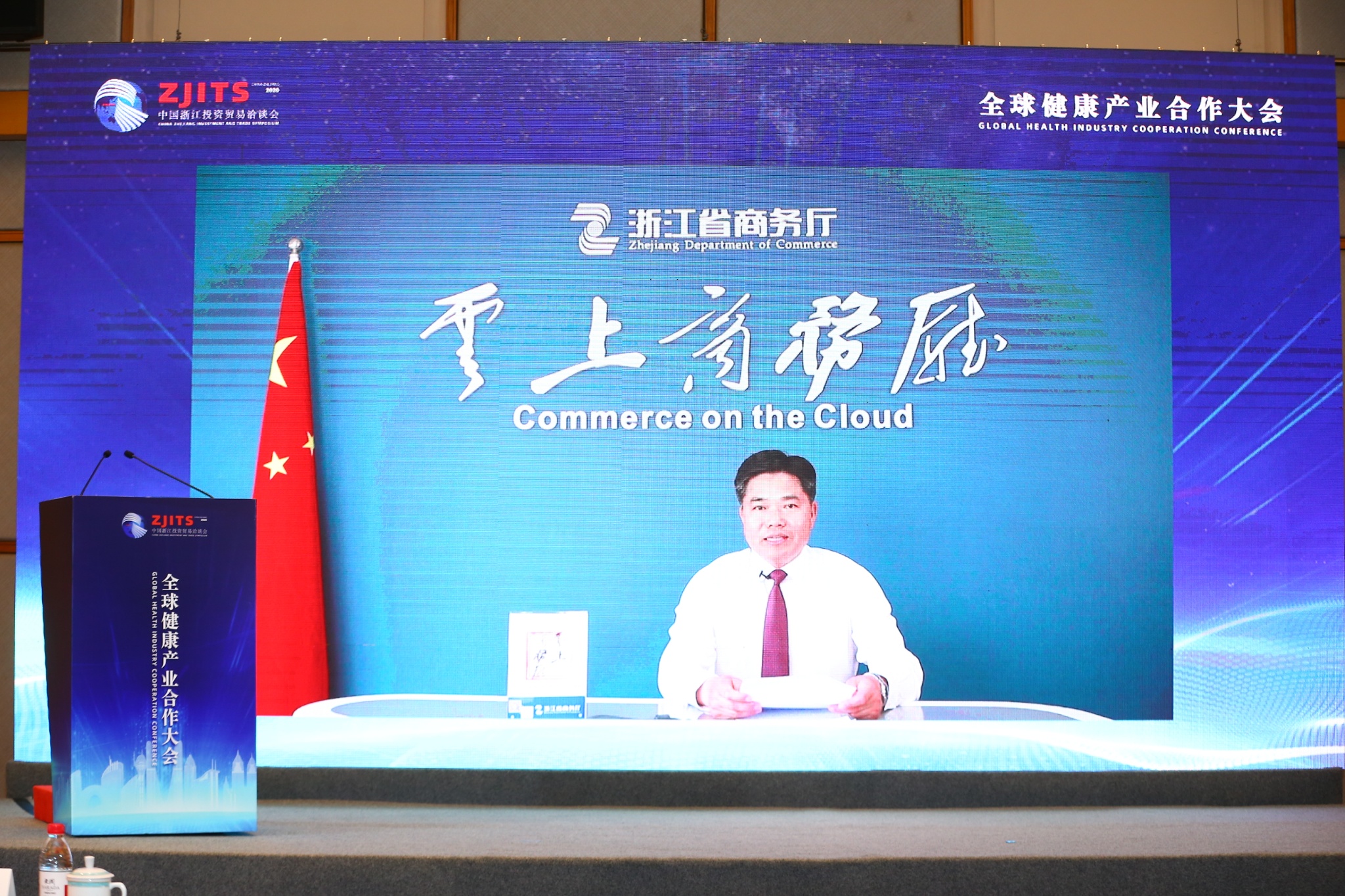 Sheng Qiuping, Director-General of Department of Commerce of Zhejiang Province
The conference pays special attention to industries, such as Biopharmaceuticals, medical devices, medical testing, biological vaccines, precision treatment, high-end medical treatment, health management services, health products, etc.
The conference main participants: Global Health Industry Leaders - Politicians, Government Officials, CEOs, Industry Giants, Science and Technology Experts, Academicians, Scientists and International Health Industry Investors, etc.
The event attracted approximately 300 people of more than 61 countries and regions from the Fortune Global 500, Forbes Global 2000, Global Health Industry Top 100, global top 100 industrial investors, national academies of science, world famous universities, emerging enterprises in health industry, state-owned enterprises in China, China's top 500 enterprises and other well-known enterprises in China's health industry. Switzerland, Germany and other national health departments sent congratulatory letters.
In this special period, this special summit is convened to unite global efforts, speed up key technology research and promote sustainable development of the industry!
At the same time, we are increasingly aware that it is the health industry that will need the most intensive technology breakthrough, have the most potentials and deserve the most attention in the future.